Our SPAM-Free Privacy
We dislike SPAM and we believe in not doing to others that which we don't want others to do to us. We won't swap or rent your email address to third parties. We won't send you email blasts you haven't asked for from us either.
Your email address
We only collect and hold your email address in order to send you the newsletters you have requested. You can unsubscribe at any time for any reason. If you ever have a problem with your subscription, please email
We do not rent email lists (ever), nor will we share your name with "marketing partners" unless you specifically request that your information be sent to a partner (eg a request to an alliance member for quote).
Your friend's email address
You may notice throughout this site we offer you the chance to send a friend an article or a note telling them about the site. Feel free to take advantage of these opportunities because your friend is also covered by our Spam-Free Privacy policy.
We will only use your friend's email address in order to send the message you asked us to send. Then they will never ever hear from us again unless they voluntarily subscribe to our services!
Unsubscribe
We really hate sites and ezines that are hard to unsubscribe to. We've made ours easy. All our emails have simple unsubscribe instructions at the end of every email that we send out.
Thank you for using our site. We do not have a paywall as we believe every parent should be able to make informed decisions about their child's education. With advertising revenues falling despite increasing numbers of visitors, we need your help to maintain and improve this site, which takes time, money and hard work.
If every parent who benefits from this site funds it, its future is secured.
Support elite.com.sg by giving as little as $2 to EMANT @ 91176638 using PayNow. Thanks!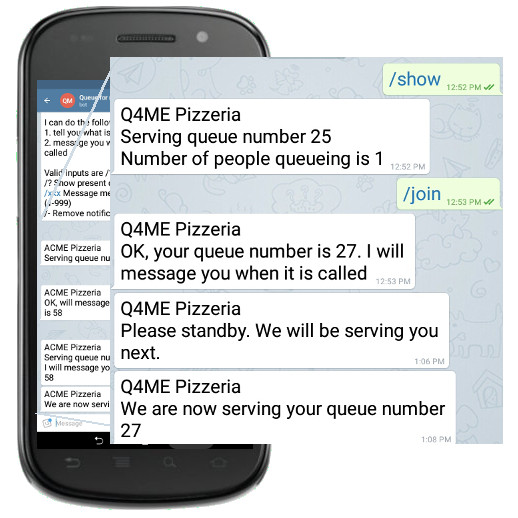 Queue Management using Chatbots Does a long queue frustrate your customers? Solve it for FREE.