Registration Statistics
For the 2016 to 2009 Primary One Registration exercises, we have summarised the results in the following lists:
Schools that balloted during Phase 2B registration1. For a child whose parent has joined the school as a parent volunteer not later than the cut off date and has given at least 40 hours of voluntary service to the school by the cut off date; or whose parent is a member endorsed by the church/clan directly connected with the school; or whose parent is endorsed as an active community leader.
Schools that balloted during Phase 2C registration. For a child who is ineligible for or unsuccessful in earlier phases.
Schools with Phase 2C supplementary vacancies. For a child who is unsuccessful in gaining a place in a school of choice at Phase 2C.
Schools with Phase 3 vacancies. For a child who is neither a Singapore Citizen nor a Permanent Resident. Children who are Singapore Citizens or Singapore Permanent Residents and who have not registered at any of the earlier phases are also eligible to register at this phase. Registration in this phase will be done on a first-come-first-served basis.
Note 1: Explanation of 2016 registration phases and balloting rules.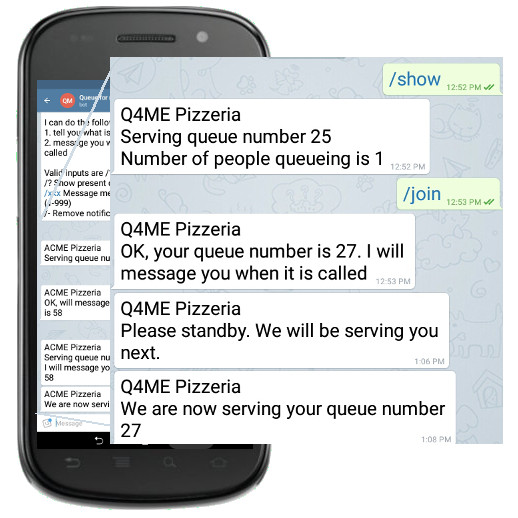 Queue Management using Chatbots Does a long queue frustrate your customers? Solve it for less than the price of a meal a day. FREE for students or staff from educational institutions who need to manage queues.